SA Chess xiangqi software introduction and features
Posted by SA Chess at February 28th, 2013
SA Chess is a incredible strong xiangqi(chinese chess) software includes engine and UI(UI part and dual cores engine are free, never expired), latest version is 1.9.
SA Chess achieved award:
2017 China computer game tournament silver medal (Jul. 2017 , Chongqin China)
2017 second "Chuhe Hanjie" Cup AI Xiangqi tournament bronze medal (Oct. 2017 China Xingyang )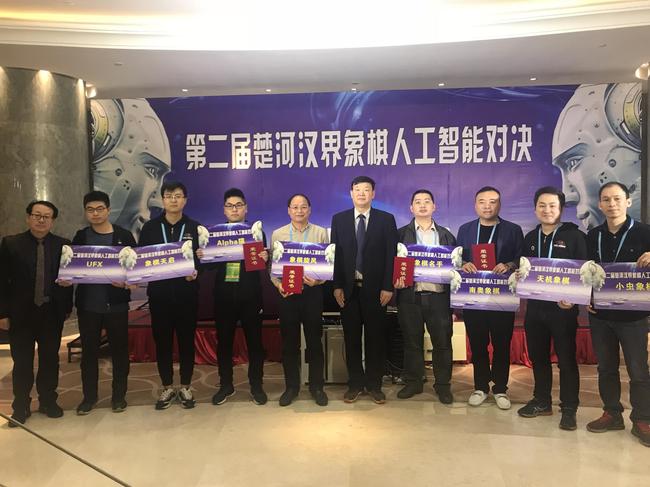 System requirement:
Engine: Windows XP and above.
UI: Windows7 and above. (Windows XP unsupported)
note: sachess.exe is 64bit engine, only run on 64bit system, sachess_x86.exe is 32bit engine, can run on 32bit and 64bit system, but 64bit is faster than 32bit , so 64bit engine is prefered.
If you are using 32bit windows, for stronger strength, we recommend to reinstall 64bit system.
If you need stronger engine than dual cores, you can buy it.
After purchased , you can get lifetime license for purchased software and free one year subscription including upgrade and support.
Buy now:
SA Chess engine
Please order a DVD with this software, key and free 4G bytes xiangqi videos just $10 if you 'd like keep and use our software for a long time, no worry about virus and hard disk formated, otherwise we just deliver software via electronic manner, such as email.


Difference between engine editions

Dual cores: support dual(2) cpu logic cores, such as intel Core 2 Duo.
Quad cores: support Quad(4) cpu logic cores, such as most intel i3 and i5.
Six cores: support 6 cpu logic cores
Octg cores: support Octg(8) cpu logic cores, such as most intel i7.
12 cores: support 12 cpu logic cores, such as most AMD ryzen.
Hexa cores: support Hexa(16) cpu logic cores, such as intel i7 5960x.
24 cores: support 24 cpu logic cores, such as Xeon E5 2660 v3.
32 cores: support 32 cpu logic cores.
48 cores: support 48 cpu logic cores
64 cores: support 64 cpu logic cores.
Logic cores means cores counts in windows task manager , after turn on hyper threads.


Release History

SA Chess engine V1.9 released on 31th Dec. 2017
new features:
stronger strength on midgame and endgame phase
added config file
contempt factor adjustable
time management policy upated
( no free dual cores edition for 1.9 as well. )
(SA Chess UI version still is 1.6 )
---
SA Chess engine V1.8 released on 20th Oct. 2017
new features:
At midgame more stronger
Endgame knowledge updated
Time management optimized
---
SA Chess engine V1.7 released on 1st Aug. 2017
new features:
faster search speed.
more endgame knowledge.
(1.7 is the version to acquire 2017 China computer game tournament sliver medal as well. now no trial for 1.7, no free dual cores edition for 1.7 as well. )
(SA Chess UI version still is 1.6 )
---
SA Chess V1.6 released on 14th May. 2017
new features:
evaluation improved;
add 6, 12, 48 and 128 cores support.
compatibility improved between dual and quad cores edition and AMD some of old CPU
UI details optimization and trival bugs fix
---


SA Chess V1.5 released on 11th Nov. 2016
engine new features :
Xiangqi playing strength improved, specially at middle phase.
UI new feature:
added cloud openbook and endbook

added real voice to read moves

supported che , mxq file format

added generating png and gif image for xiangqi game

supported UCI and UCCI protocol both

added save to pgn file format

added copy moves
Gif sample:
SA Chess V1.3 released on 20th Oct. 2015, which is a major upgrade with below features:
Engine new feature and upgrade: added lots of endgame knowledge; search faster and evaluate more accurate; for speed, added SSE2 and SSE4.2 instruction.
so 1.3 much stronger than previous version.
UI new feature :
added thinking arrow




added all legal position display




one click to update openbook




added xiangqi library included thousands of excellent xiangqi books




added feature to open .xqf , .pgn and .cbl files type




added situation chart to understand current game more clearly



---
Below is the release note for older version:
SA Chess V1.2 released on 19th Sep. 2014, which is a milestone upgrade with below features:



1. Enhanced the strength of middle and end game, speed up engine's search
64bit engine released, 2 times faster than 32bit. Endgame knowledge base created, know most of simple endgame win or draw methods.
2. UI more easy to use
V1.2 updated the default pieces and background images to meet users' requirement, and added kinds of images for pieces and board to satisfied different tasting.
3. More convenient to internet high level players
V1.2 added "watch thinking board" feature to help player find best move quicky.
4. 64bit engine,2 times faster than 32bit
Now you can choose 64bit SA Chess engine to gain 2 times speed than 32bit and up to 256G hashtable size without any extra charge.
SA Chess features:
1. Incredible strong xiangqi engine

SA chess engine, extreme search speed, strong play strength
2. switch engine just one click

Any xiangqi ucci engine could be used in SA Chess,and switch between them just one click.
We can provide eleeye engine to free download on demand, it is more fun for xiangqi (chinese chess) fans.
3. Support multi CPU Cores, up to 128 cores.

With elegant Parallel algorithm, SA Chess support multi CPU cores perfectly, more cores, faster speed, stronger strength.
4. Wonderful and adjusted openbook

With free openbook enclosed, you can always handle the newest open variation against your internet opponent.
5. Beautiful UI, easy and simple

Very easy and simple to use, at the same time,you can customize themes,toolbar,images if you want.
Other products:

Learn SA Chess subscription : order one year and multi years subscription when or after you purchased our SA Chess software.
Learn SA Chess DVD: On this DVD, you can find your SA Chess software purchased edition with key file and 4G xiangqi (chinese chess)videos to let you learn and pratice xiangqi(chinese chess) skills.
Learn Xiangqi video DVDs: This set of xiangqi(chinese chess) video DVDs includes 5 DVD discs with more than 21G bytes xiangqi(chinese chess) tutorial videos.
Category: SA Chess
Post Tagged with
SA Chess
,
Xiangqi software